Finding a Suitable House for your Family with House Hunting Service
Haven't started your House Hunting?
Floorplan Review Services
Choose between our ON-SITE
or OFF-SITE Review Service
1. About this popular service
" A good home is very important. Why discover that your home has problem after you bought it when you can avoid it before buying the house? "
- Master Cecil Lee
2. What can this service help you?
2.1 Check for any Feng Shui Flaws :-

Toilet in Center of House


C'hi (Qi) Leak


Missing Corner


Suitability to Family


Wealth collection potential
3. Information Needed from you

Layout / Floor Plan of your home


North / South direction marking on the layout plan


Name, Gender, Date & Time of Birth of Family members going to stay in that house


Indentify who is the Breadwinner for the family


Contact Number (if in Singapore)


Full Address (Unit Number, Block Number etc)


Map view of the layout (ie in Singapore use Streetdirectory.com)


Highlight the block which your unit is located clearly on the map view so that we can see exactly where it is located on the map.


Year house was built


Brand New or Resell House


Any Renovations done to existing house or do you plan to do renovations after you move in.


Any additional information you want to provide.
Download House Hunting Information Form [ .DOC / .PDF ]
4. Key Features

Leave it our Expert (Fax / E-mail / optional Onsite Visit)


Review Floorplans by Fax or E-mail to see if there are any flaws or problems (Does not include any review for corrections or proposed best layout placement. etc)


100% Done by Master Cecil Lee
NOTE: Service completion time depends on when you provide all the required information. ie if all information is provided on 1 Jan 2003, and you obtain 24HRS service, you can expect to receive the analysis on 2 Jan 2003.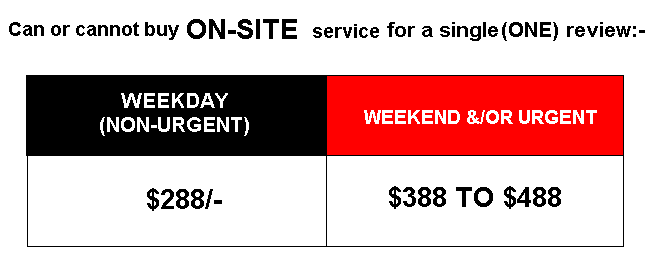 Please call Cecil Lee @ HP: 97853171 immediately to book an appointment.
FAQs
Q1. Can I get you to come down to make a Feng Shui assessment of a home I am interested in?
A1: Yes, you can. Generally, depending on his availability, the fee is $288/- for Weekdays &/or non-urgent cases. If you need to arrange on a weekend or very urgent cases i.e. by 1 or 2 days time, then the fees range from $388 to $488. Please call Cecil Lee at HP: 97853171 to give you an immediate quotation.
Q2. What must I provide?
A2: You need to provide in-advance before the day of assessment:
- all family member's date & time of birth (Time of birth optional)
- a copy of the site-plan or interior layout plan (Optional preferably scan & e-mail to support@geomancy.net)
Q3. How many visits are there and how long does the whole process lasts?
A3: There are usually three or more parties involved: the owner (&/or Agent or co-broke Agent), yourself and myself. We need to arrange a date & time to go into the home (or apartment) for viewing. The viewing takes approximately 30 minutes. Then we will go downstairs to discuss on my findings.
Q4. Terms of Payment
A4: Cash after consultation.
Q5. If I subsequently purchase this house or apartment do I get a discount on the Feng Shui fee?
A5: So long as the same house number or the exact apartment is purchased; and if you subsequently take up our Feng Shui service to review the interior of the home, we will deduct this Can or cannot buy fee from the full Feng Shui service. However, payment for this Can or Cannot buy service must be made , first.
If you did not subsequently purchase this home, then you only pay either the $288 or the quoted fee for weekend / urgent fee.
Q6. What you mean by non-urgent or urgent review?
A6: Please call Cecil Lee @ HP: 97853171 immediately for a quotation. As he would need to know which day and time you need him to be present to assess the home. Usually if he can accommodate your review, it should be $288. Again, please call him to find out the fees.
POPULAR SERVICE OFF-SITE SERVICE
Choice Stacks (Units within each stack) By Ranking For HDB/Condo/BTO (Built-To-Order) Selection
1. This service is to review "Choice Stacks (Units within each stack) by Ranking":-
2.1. Must be within the same development e.g. a specific condominium.
2.2. For a specified type of apartment e.g. 3-Room UNIT. In addition, if the site-plan does not indicate the specific STACKs that have say the 3-Room UNIT; one must indicate or provide this information. For example: Stacks 20, 22, 24 are or have 3-Room units.
3. I will go through the entire site-plan in relation to if possible external built-up areas (if any). And come up with the best stacks. A sample is attached, below.
4. Please note that this service it will cost SGD288/- with a 14 working days expected completion. For urgent cases, please call or sms Cecil Lee at HP: 97853171.
5. And the final result would be exactly like the attachment = Choice Stacks (Units within each stack) by ranking.
6. This is a very popular (HOT) service. And please note that "IT IS SUBJECT" to availability. Therefore, need to call or sms Cecil Lee at HP: 97853171 with us whether I can provide this service, first.
Examples:-
Example 1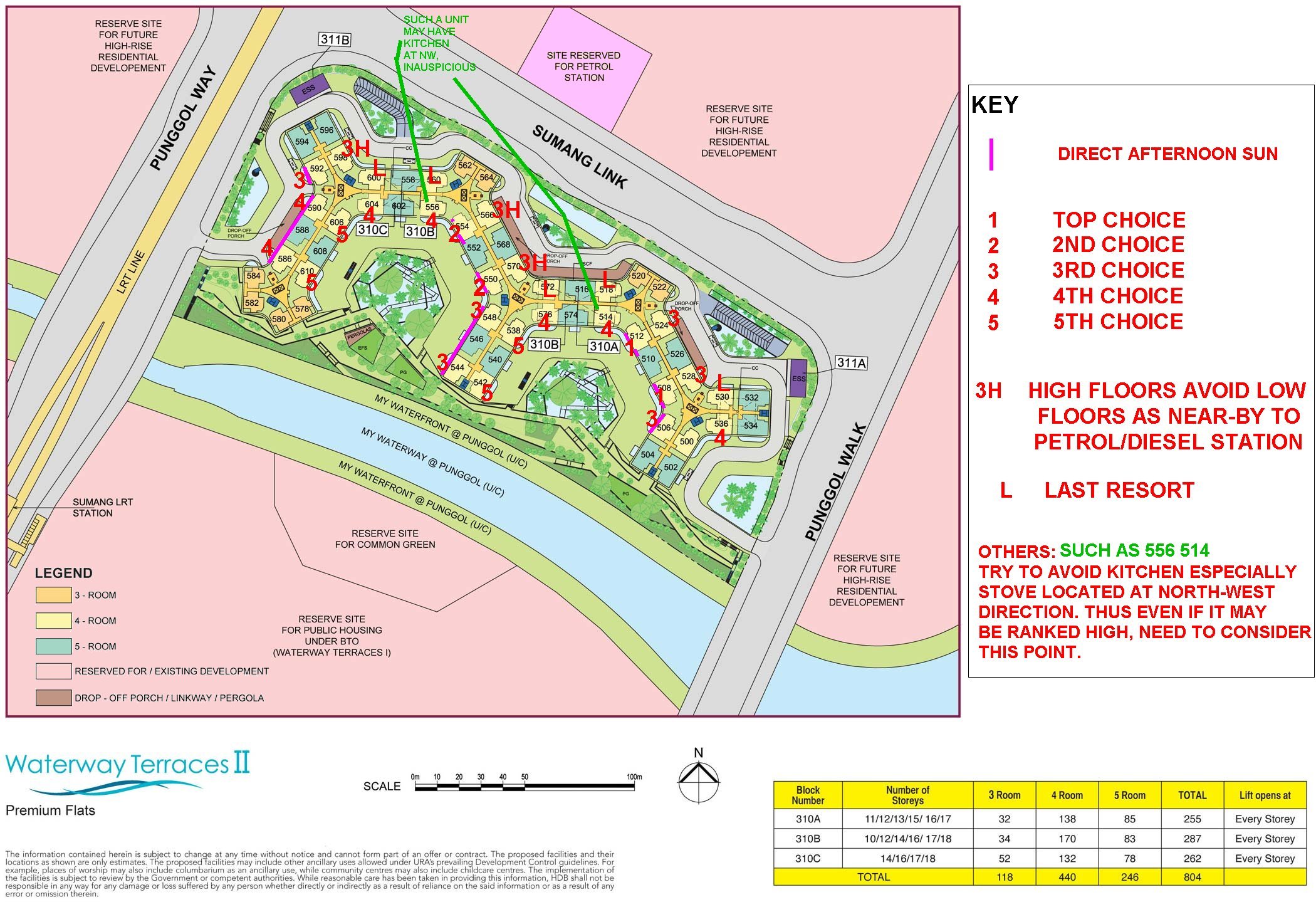 Example 2 (PDF)
View Sample 2 of Service Ranking
OFF-SITE Floorplan Review by Fax/E-Mail Only
To avoid delay, please e-mail or fax us the information required as soon as you have purchased the service.

Package 1

Get your Layout Plan checked within 1 Week (7 days).

Package 2

Get your Layout Plan checked within 96HRS (4 days).

Package 3

Get your Layout Plan checked within 24HRS (1 day).
A client has this to say:-
Sunday, 3 May, 2009 6:46 PM

Dear Master Lee,
I have engaged your services for an on-site audit 2 years ago. We looked at 2-3 units and finally you recommended me to buy a unit in Woodlands. I am glad to share with you that I made a tidy sum of 55kSGD by selling this unit in March 09, after collecting rent for 1 full year! For me, all the homework has paid off. I remember you making a remark that there would be few people willing to spend so much time to do all the ground work that I have done – but it would be worth it – this has certainly worked out for me.
THANK YOU!
I could not find the same package as previously anymore, where I can send more than 1 floor plans for your review. Hence, I've decided to spell our my requirements, so that you can advise me on the charges accordingly:
1. Review of 3 floorplans (2 are almost identical, just different facings)
2. Onsite visit on at least 2 of them (if deemed good to buy) ......... and more....
Singapore