Fortune Desktop Wallpaper
The graphics here are displayed here at 50% the original size (so it may look a little fuzzy). Click on the graphics to view the actual size. But once you set the graphic as Background Wallpaper, it will look very cool.
Installation to your Desktop Wallpaper (Internet Explorer)
Select the graphic size (640x480, 800x600, 1024x768) you like to use for your desktop wallpaper.
Right click on the graphic, Set as Background.
Your desktop should then display new Year of the Goat - Gong Xi Fa Cai wallpaper!
Wishing you Good Fortune in the Year 2003!
Download the Images
Alternatively, you can dowload the images to your desktop by clicking on the graphic and set it manually.
Year of the Goat - Gong Xi Fa Cai

(640x480 Actual Size, current view size 320x240)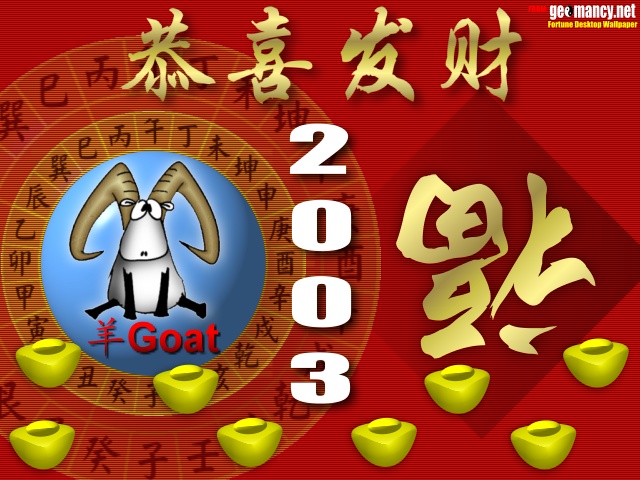 Year of the Goat - Gong Xi Fa Cai

(800x600 Actual Size, current view size 400x300)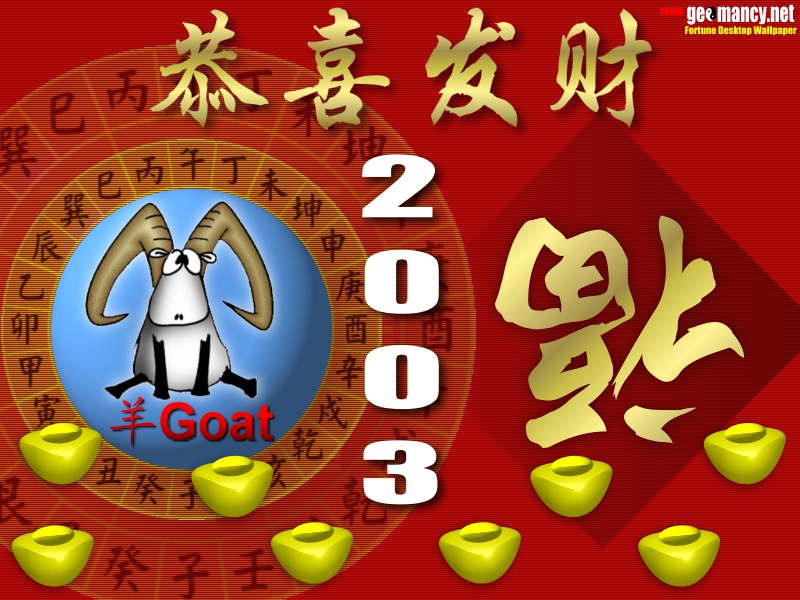 Year of the Goat - Gong Xi Fa Cai

(1024x768 Actual Size, current view size 512x384)