Case Study: House influenced by Feng Shui (Yang Zhai Shi Shu)
This is the same house as shown in the earlier page. Can you see the yellow circle? It is the top branches of a coconut tree. Can you also see it in the next picture?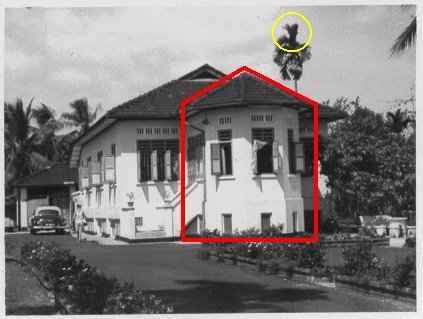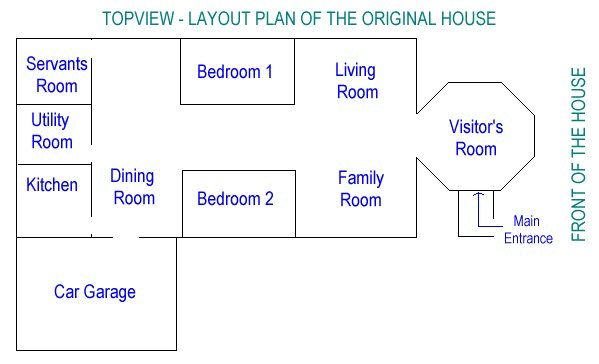 A new extension to the same house (the entire Front was replaced)
In early nineteen sixtes, my grand father who has been a very successful businesman decided to add a new extension to the house as his family members has increased.
The front of the house or the " head " of the house was "chopped " off and in it's place a new two storey front was built. Please see below:-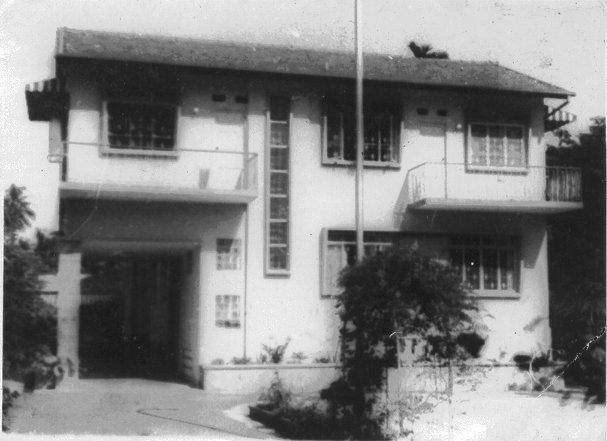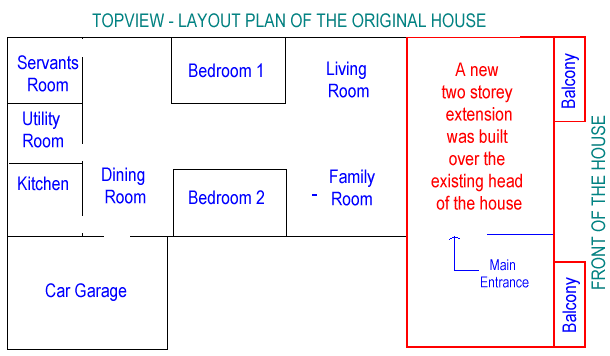 ---
Under the good or bad layout of buildings derived from the Yang Zhai Shi Shu, the head of the family will meet with calamity if the " head " or the front of the house is larger than it's body.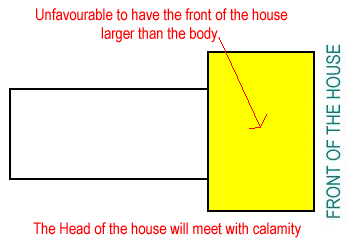 The above is similar to a person's head. It should not be larger than the body of the house. Worse is if you " chopped off" the head of the house.