How to generate other FREE Personal Reports?
Each of the report will give you provide you with a description of the report. Enjoy!
STEP 1: Screen 1
STEP 2: Screen 2
STEP 3: Screen 3
STEP 4: Screen 4
STEP 5: Screen 5
You can also select one of these FREE reports to view or print.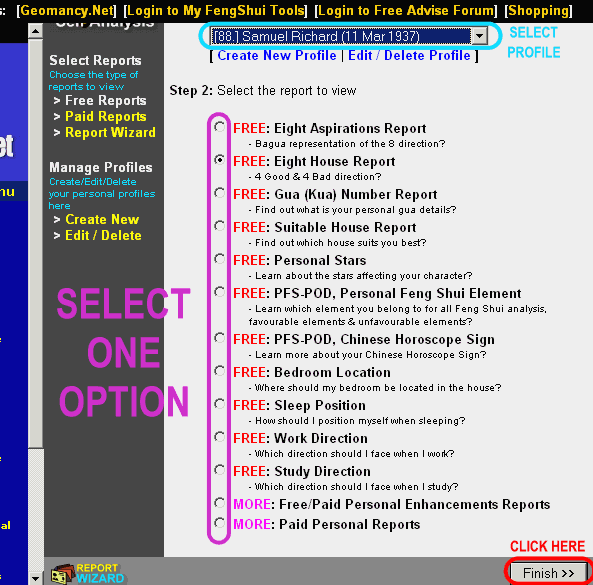 You can also view the additional sample reports relating to the Eight House Theory by continuing with this tour.
Member Area
Benefits of being My FengShui member
Signing up for this FREE account gives you the following:-
Seeking FREE advice from Cecil Lee in our My Adviser forum.
Participating & learning about Feng Shui through our My Adviser forum.
Access to FREE Personalised Feng Shui Analysis reports.

Personal Reports - bedroom, study location
Suitable House
Basic Four Pillars / Pillars of Destiny / Eight Characters of Birth report
Basic House analysis reports etc.
& more

This account is an account management for purchasing the electronic books, attending online course