Feng Shui at Geomancy.Net's
Popular Site Features
Our Partner

Our Partner, MyHome.com.sg, is Singapore's first homeowner portal owned by GuocoLand Ltd. A well-known major developer of quality private housing in Singapore.
Hunting for your Perfect Home

Your home is the most important asset. Thus, finding the perfect home with good Feng Shui is not easy.
Geomancy.Net has put up a house hunting guide with what you should look out for in your house hunting process. - Learn more
Cecil's Fix the Leak Concept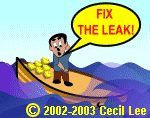 In order to apply Feng Shui successfully, you should not focus on enhancing or finding your wealth sector. Instead, it is more important to identify the various feng shui leaks which are often the major cause for any problems you face (health, wealth etc).
At Geomancy.Net, we always stress the importance of Identifying the Leaks in your Home and then fixing it. Once all your leaks are removed, you will already enjoy significant luck improvement. Only then should you try to enhance your home. - Learn more
Professional Consultancy
Geomancy.net is a Professional Consultancy site and from day 1 does not believe in selling any physical products.
It is our strong belief that selling such things can *cloud* one's mind or specifically - have a conflict of interest in our professional service. - Learn more
Our Professional's Services
Geomancy.Net's Onsite Residential Feng Shui Audit and Onsite Commercial Feng Shui Audit is the most AFFORDABLE yet COMPREHENSIVE on-site audit in Singapore.
We will provide our Professional Feng Shui services to those in need (sometimes even free, or at a fraction of the cost). E-mail support@geomancy.net regarding your case.
ON-SITE RESIDENTIAL CONSULTATION
An example: How we conduct our Feng Shui Professional Consultation

1st visit - to collect all necessary information and perform a comprehensive survey (1 hour)

2nd visit - to discuss with you all findings (ba zi of all family members, exterior & interior house fengshui, room-by-room house explanation, funiture placement, colour scheme etc.) (2-3 hours)

Detailed Explanation & Reports for your reference and understanding
Feng Shui audits do not need extensive renovations or hacking of wall(s). Also, authentic Feng Shui does not require you to purchase any modern commercial products.
Are you looking for a simple one visit peace-of-mind audit?
It's from $388, please contact Cecil Lee for more information.
Other Useful Site Resources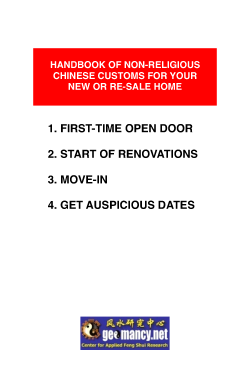 Handbook of Chinese Customs (First-time open door / Start of renovation / Move-in / Get Auspicious Dates)
How to determine your Main Door direction
Learn how to obtain your main door direction for Feng Shui analysis.
Singapore Property Review
Learn and Find out about various Singapore Property Reviewed by Cecil Lee.
Today's Feng Shui Forecast
Check out what today's Feng Shui influence holds for you.
Our Founder's Word
You will find many Feng Shui Freebies, over several thousand of Authentic Traditional Feng Shui Resources & Articles, large collection of Chinese Culture & Pictures Collection, FREE Professional Feng Shui Advice, many Feng Shui ON-THE-FLY ANALYSIS (Ba Zi & Xuan Kong), highly comprehensive onsite or online Professional Feng Shui Consultation, Certificate Online E-Learning Feng Shui Courses, FREE visually compelling Feng Shui Talks & Events, Fun with Chinese Astrology & Horoscope, Feng Shui Directory for Webmasters, 3rd Party Links & more.
This website has grown a lot since it started in 1996, and has helped millions of people all around the world. Winning numerous Awards & Recognitions. If you cannot find what you are looking for, make use of our Search, Site Map or Site Overview Tour to assist you in locating what you are looking for. Enjoy your visit!